W I L D  I D E A S :   A  J O U R N A L
The artwork for the journal is hand-painted watercolour by Laurelle Birk - creator of Wild Roots Flowers - and the image editing, journal design, and layout is created by me.
The inner pages are lined and have whimsical, pen and ink wildflower drawings throughout. 
The journals are made in Canmore, AB and printed in small batches in Calgary, AB.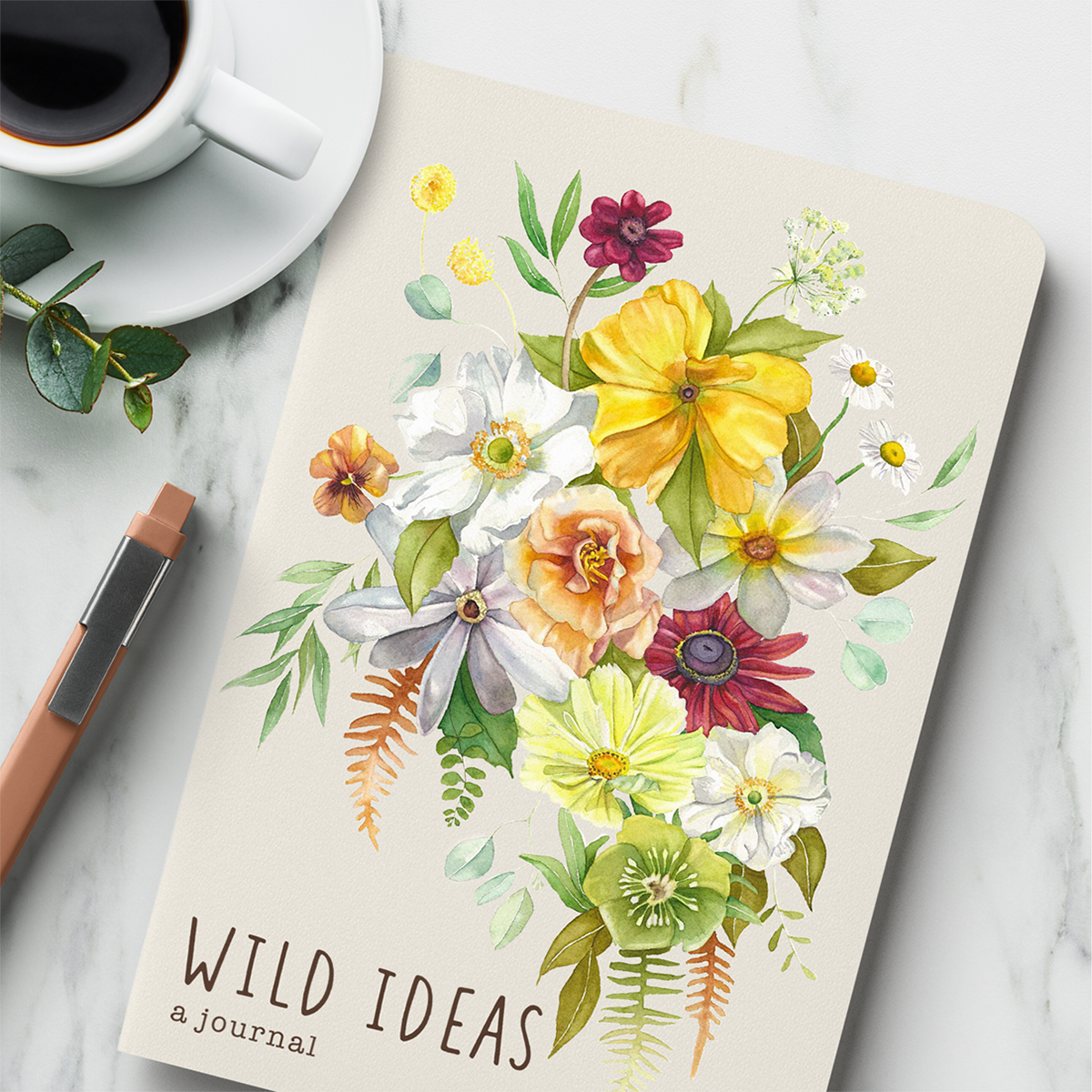 ​​​​​​​
Format:
5.5" X 8.0" (13.97 cm X 20.32 cm)
Cover Material:
Premium Matte Cardstock (100# cover) This is a soft cover.
Paper Material:
Standard Uncoated Paper (70#text).
This is an 80 page, lined journal, with pen and ink wildflowers drawn throughout.
There is a space at the top of the page for the date.
The cover, is hand-painted watercolour full-colour print with round edges.
The journal has a stapled binding. There is space on first page to personalize journal.