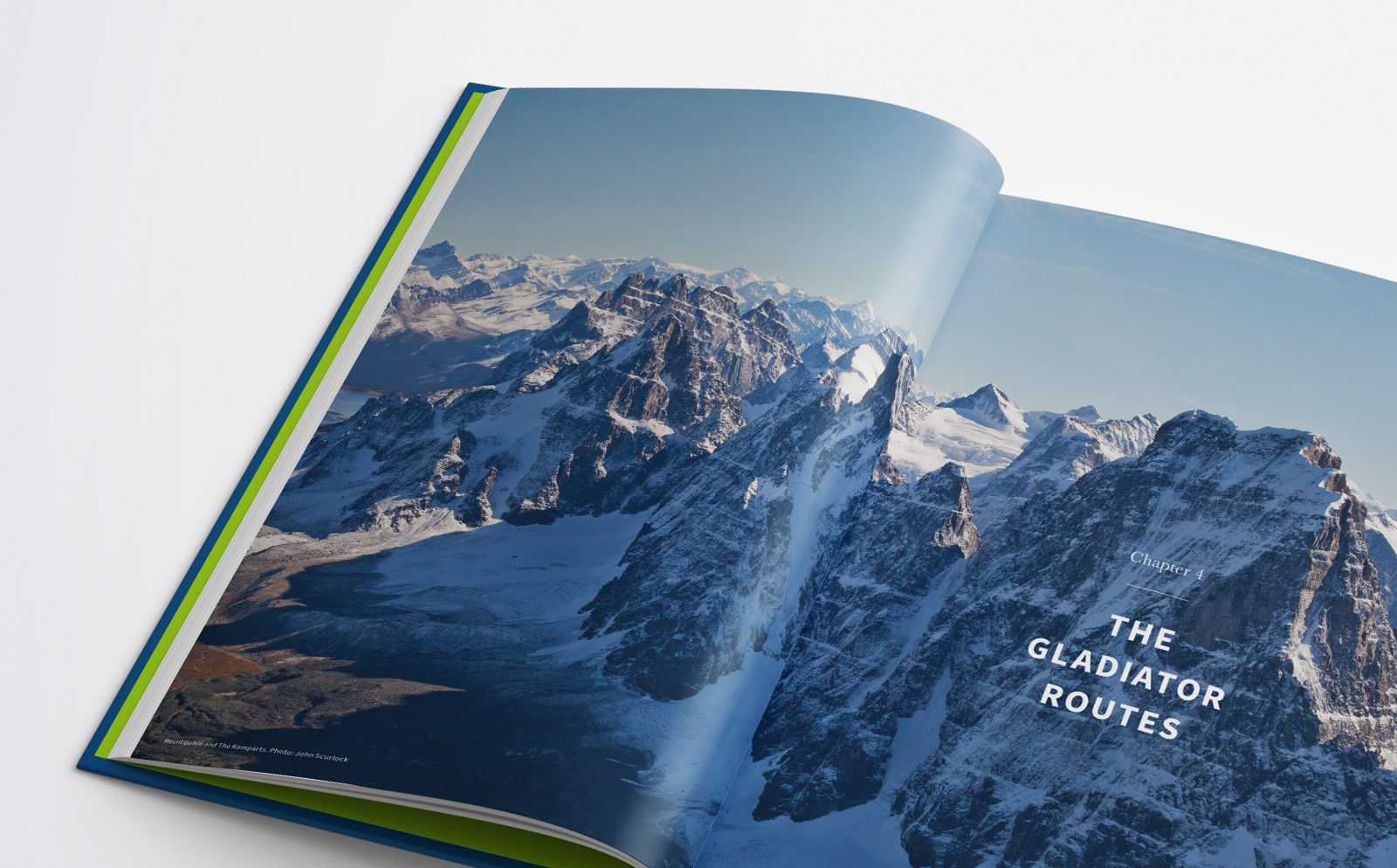 The Bold & Cold accounts the stories of the most legendary peaks in the Canadian Rockies and the ones who climbed them. 
Combining technical route details with wild first ascent stories, this books gives you an great overview of the "golden age of climbing". This book is not a guidebook. Rather, it is a narrative history by the people who risked life and limb to establish these long, difficult and sometimes scary climbs.
The design is handled in a way that it is modern, yet timeless. Focusing on beautiful, full page photography and a strong typography system. The side rail gives the user the technical route information without disturbing the flow of the story.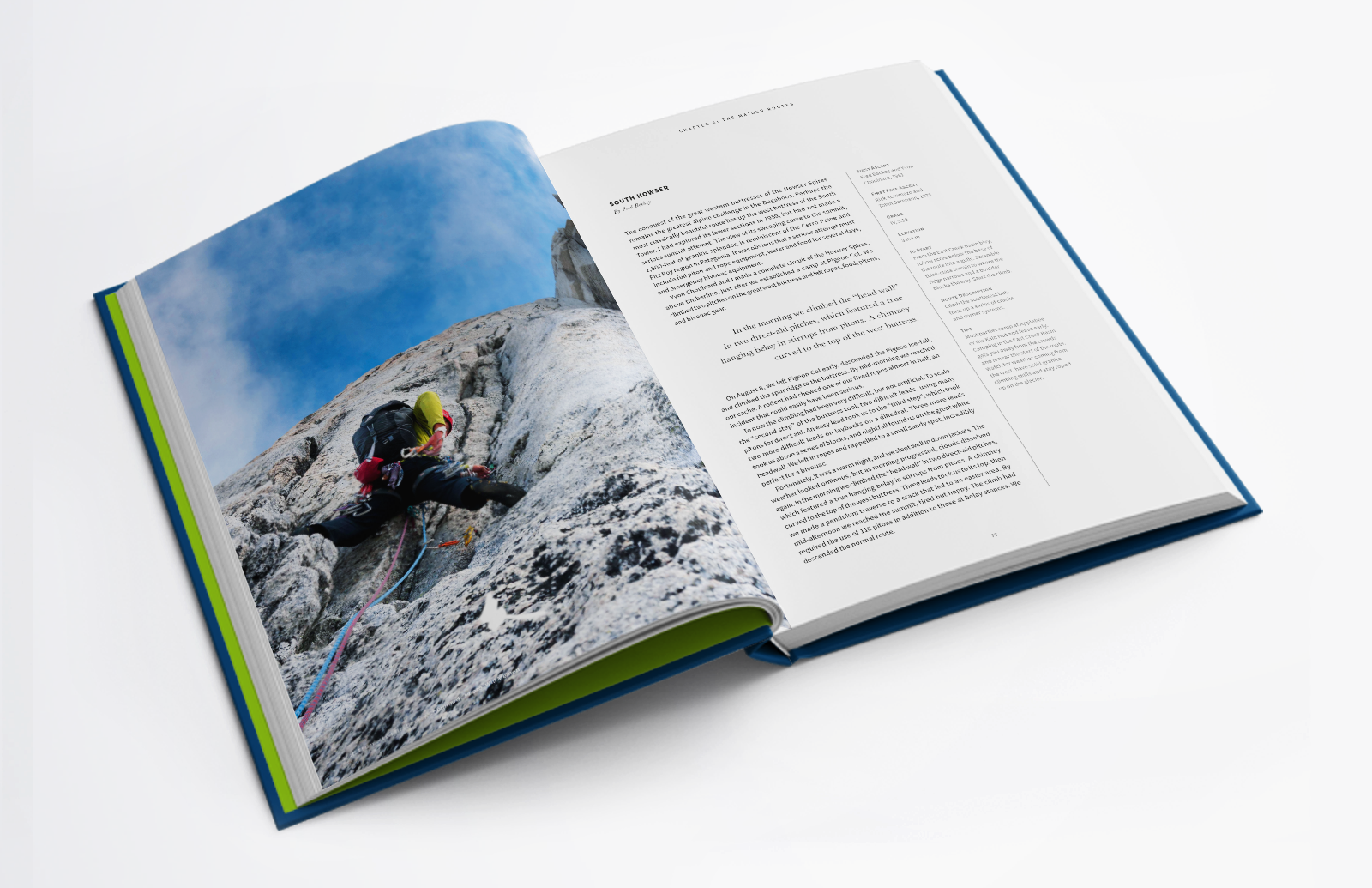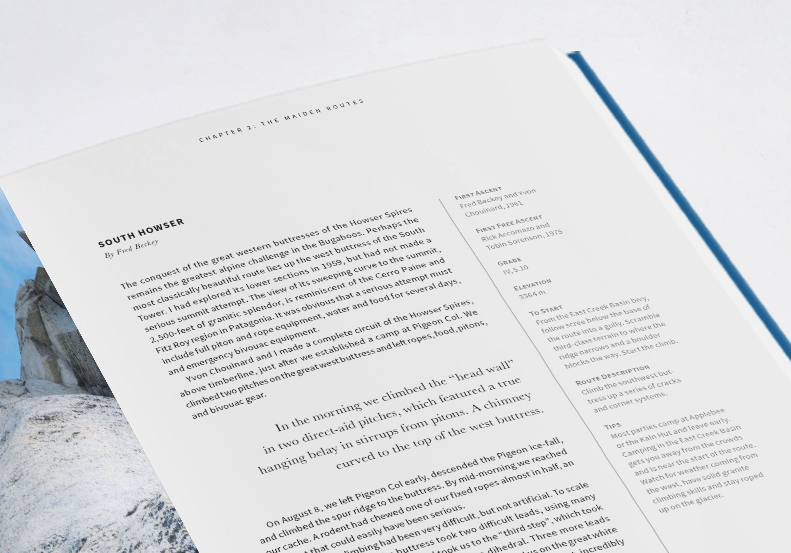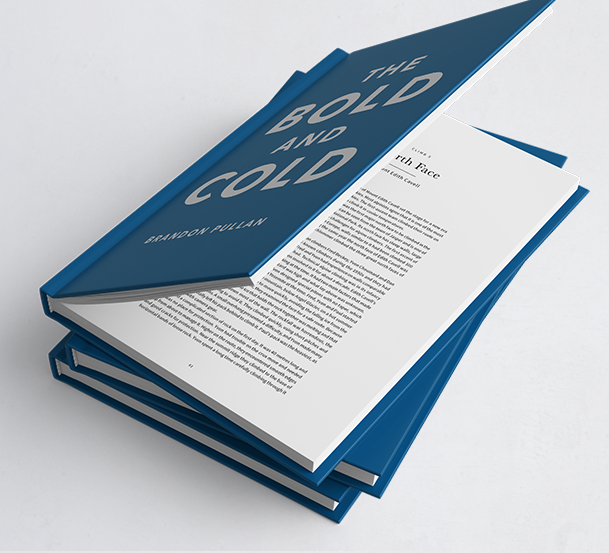 Shortlisted for the 2016 Banff Mountain Film and Book Festival award for Mountain & Wilderness Literature. Winner of a Special Jury Mention.
Bronze winner of the 2017 PubWest Design Awards in the Sports, Fitness, or Recreation Book category.